This is a work in progress so please do come back regularly to see new materials. If there's something you think we should add, please do let us know.
Celebratory and inclusionary resources
LGBTQ+ Inclusionary & Celebratory Calendar.
This calendar is a selection of inclusionary and celebratory dates that can be used to raise awareness and promote understanding of LGBTQ+ people and issues.
It provides details of some relevant, and some fun, celebratory periods and explains how you can schedule a whole load of posts to cover the whole year in one go.
**********
LGBTQ+ People in Medicine and Health
The 66-page timeline, full of fascinating snippets of information, celebrates and remembers those LGBTQ+ people who were connected in one way or another with the medical profession.
**********
ARCHIVES AND MUSEUMS
Queering Glamorgan – A Research Guide to Sources for
the Study of LGBT History. Free download from Glamorgan Archives
Glamorgan Archives also have a video of LGBTQ+ people in the Fingerprint Archive – if you'd like to feature this video please contact them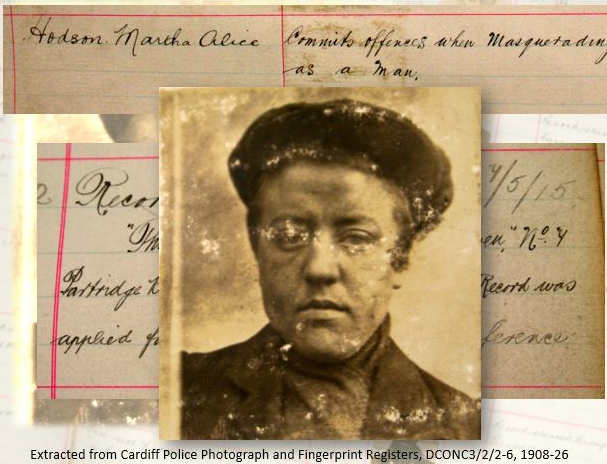 LGBTQ+ Collection at Amgueddfa Cymru — National Museum Wales
**********
WELSH HISTORY
Welsh Pride – A timeline of Lesbian, Gay, Bisexual and Transgender History in Wales. A free download from Rhondda Pride.
Conwy Archives has compiled a timeline showcasing some of the significant moments of the LGBT+ community's history – including some of Conwy County's own LGBT+ history. LGBT+ HISTORY TIMELINE
Queer Welsh Stories – blogs about all things LGBTQ+ in Wales.
Fading into history: What happened to the LGBT+ landmarks and clubs of Cardiff?
Women Rediscovered: Marged ferch Ifan, The Wrestler. A monologue in the Women Rediscovered series! from North East Wales Archives (Hawarden).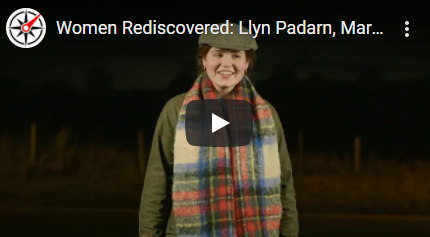 Percy Meye By Jane Hoy – a podcast account of a 1904 Aberystwyth event featuring the female impersonator Percy Meye.
All Out! Dancing in Dulais – opens to YouTube. "The South Wales miners' strike of 1984-1985 saw the formation of a curious alliance between a plucky group of young homosexuals from London and miners in Dulais Valley. In Dancing in Dulais, an initial wariness on the part of the young gays, the miners, and the miners' families gives way, through sometimes delicate interactions, to a loving and purposeful solidarity. The unembellished videography captures well this fascinating-to-witness union of two disparate yet ultimately kindred groups. The "Pits and Perverts" benefit concert features the Bronski Beat." PopcornQ Movies at PlanetOut.com. Lesbians and Gays Support the Miners Group. Editor: Jeff Cole
**********
WELSH LIFE
WalesOnline Pinc List: An annual list of Wales' most influential LGBT+ people
Counted Out. The findings from the 2002-2003. Stonewall Cymru survey of lesbian, gay and bisexual people in Wales.
Welsh Government LGBTQ+ Action Plan (2023)
A report to Welsh Government outlining recommendations for furthering LGBTQ+ equality in Wales
Welsh Government – Supporting non-binary people
Welsh Government Statistics: Sexual orientation: 2019
Welsh Government Sexual identity by region
Plaid Cymru's gay leader Adam Price on attempt to take own life: 'I couldn't find a way out' – opens to Pink News
LGBT+ Cymru Helpline – LGBTQ+ Business Directory
**********
NEWSLETTERS, MAGAZINES & PUBLICATIONS
Reach Out newsletters from Carms LGBTQ+ project
LGBTQYMRU LGBTQ+ magazine.
Inside Out stories by Parc Prisoners
SwanScene Queer Directory https://drive.google.com/file/d/1I1hVOntWa2eVnirwChXyQyLccXFFU8ec/view
OTHER USEFUL LINKS
VODA – The LGBTQIA+ Mental Wellness App – Guided therapy programmes designed by leading LGBTQIA+ psychotherapists.
Drug Watch, a free web resource and 24/7 helpline that provides information to keep LGBTQ+ people and the community aware.
Celebrate Pride All Year With Wristbands, Clothing, and More