By Ceri Thompson, Curator Big Pit Museum, Amgueddfa Cymru — National Museum Wales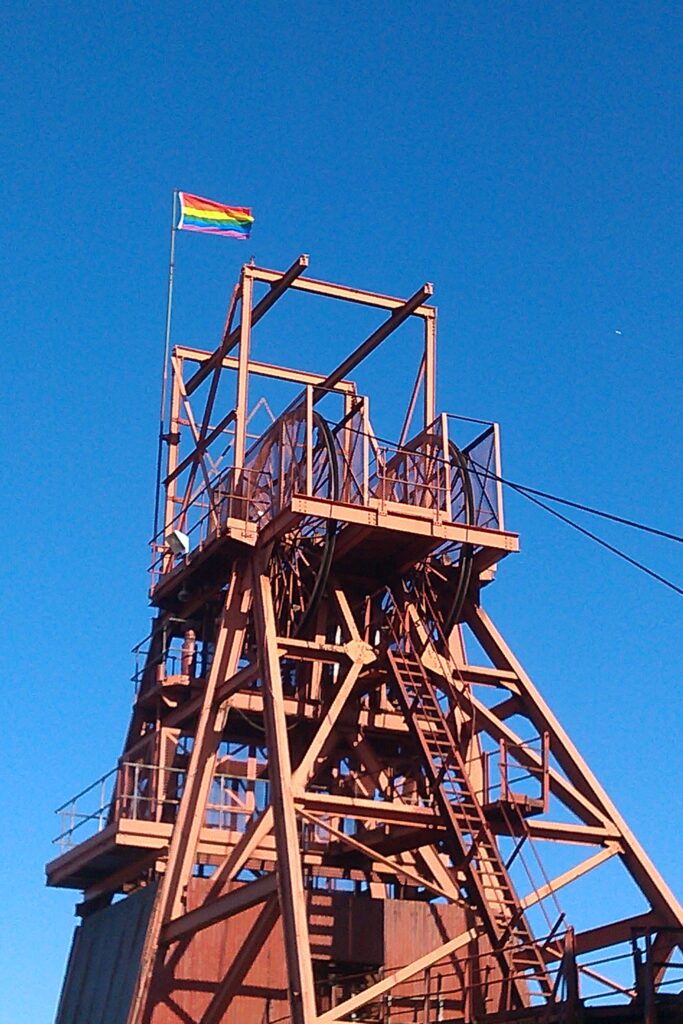 In 2015 the rainbow flag was flown from the headgear in Big Pit to commemorate the 1984/85 alliance between the LGBTQ+ community and the National Union of Mineworkers (NUM).
In 1984, an alliance of lesbians and gay men was formed to support the NUM during the 1984-85 strike. The Lesbians and Gaymen Support the Miners (LGSM) group fundraised for the striking miners and their families, with the London group alone raising £22,500. The events of this story were depicted in the 2014 film Pride.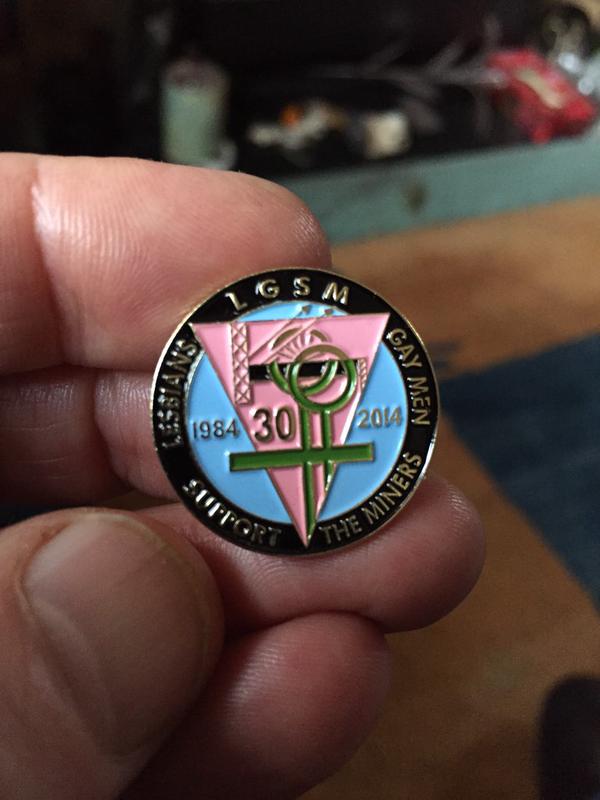 Badges were popular among striking miners and their supporters. These are the original designs for the LGSM badge along with an original badge.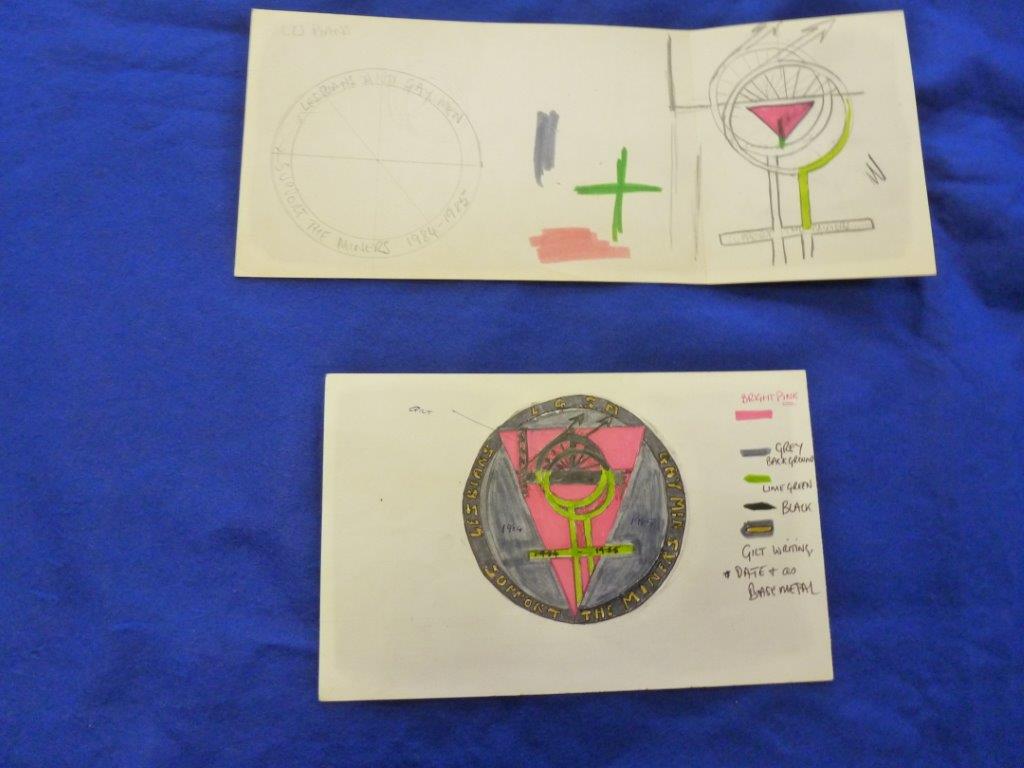 The LGSM organised a benefit concert for NUM funds at the Electric Ballroom in Camden. Known as the 'Pits and Perverts' gig, it was headlined by Jimmy Somerville and Bronski Beat.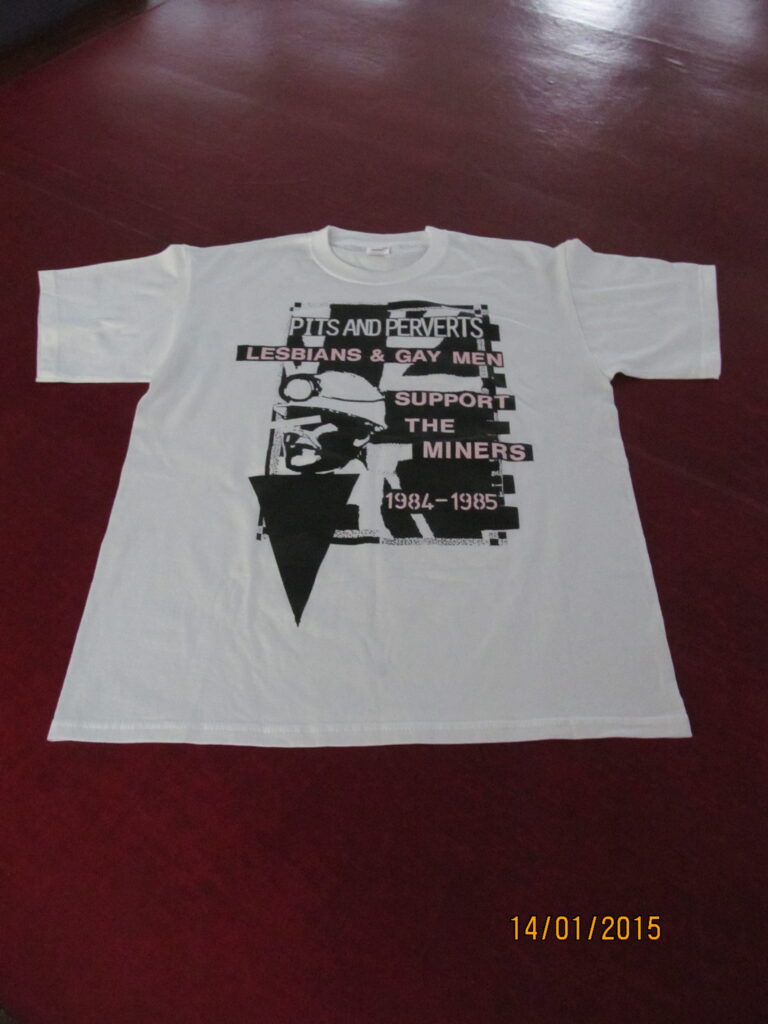 This copy of the original 'Lesbians and Gays Support the Miners' banner was made for the 2014 film 'Pride' which told the story of the links between the LGBTQ community and NUM South Wales Area. The 'Pits and Perverts' T-shirt was produced as a promotional item for the film.
The paper-mâché sculpture of 'Bryn', a miner wearing a 'Lesbians & Gay Men Support the Miners' t-shirt was produced by North Wales artist Olivia Quail, mother of the original LGSM member Gethin Roberts, played by Andrew Scott in the film Pride.