1705
Pontfaen is a small rural village and parish in the community of Cwm Gwaun, north Pembrokeshire and includes the country house of the Laugharne family. Francis Jones studied this family in the paper Pontfaen (1977) and records information on Vaughan Lausharne (1678-1705) who died aged 27 and unmarried. Laugharne's will, dated 6 April 1705, left money to 'my special friend' George Owen of Breskyly and John Vaughan of Trecoon who he also appointed to be guardians of his godson.
When we consider people in the past there is a set of criteria that are used to differentiate between friends and possible same-sex relationships (see here for this criteria – coming soon). Three awareness points from this criteria can be seen in the account of Vaughan Laugharne – being unmarried, the usage of the phrase 'special friend', and leaving a bequest. While we cannot make definitive statements about Laugharne it opens the possibility for further research.
Source: Francis Jones 'Pontfaen' Cylchgrawn Llyfrgell Genedlaethol Cymru Journal title National Library of Wales journal Rhifyn Cyf. 20, rh. 2 (Gaeaf 1977), p. 177-203.
1722
Welsh pirate Bartholomew Roberts (1682–1722) dies. See 17th century for more details.
1734
Crime and Punishment Database National Library Wales
Accused Nicholas Williams; Parish: Llantrisant, co. Glam.; County: Glamorgan; Status: Baker
Offence Sodomy with Rees Richard, Llantrisant, co. Glam., carpenter. According to recognizance attempted to commit sodomy with two other men.
Location and date Parish: Llantrisant, co. Glam.; County: Glamorgan; Date: 1 May 1734
Prosecutor Llewelin Richard, Llantrisant, co. Glam., i
Verdict No true bill.
File number 4/611/4
Document number 24
Other documents R, J (Key)
1738
"For the Welsh People are a pretty odd Sort of Mortals … Among rational Wonders, the most remarkable Miracle of this Place was an eminent Cotquean a meer Woman in the Habit of a Man, a king of Mal cut-purs'd Creature, an Epicaene Animal of a twisted Gender … read more.
1739
Eleanor Charlotte Butler (1739–1829), one of the Ladies of Llangollen is born at Kilkenny Castle, Ireland.
1751
Crime and Punishment Database National Library Wales
Accused Thomas Turner; Parish: St James Westminster, co. Mddx. (~); County: Outside Wales; Status: Merchant (Amendments)
Offence Attempted sodomy. Accused formerly lived in Presteigne. Prisoner allegedly tried to persuade prosecutor to leave his wife and children and live with him in London where he, the prosecutor, could make his fortune. According to a recognizance in 4/522/4, prosecutor was bound to appear to answer an indictment for perjury at the prosecution of the prisoner.
Location and date Parish: Presteigne; County: Radnor; Date: 9 September 1751
Prosecutor Thomas Powell, Kington, co. Her., baker
Plea Not guilty.
Verdict Not guilty.~~ (Amendments)
File number 4/522/2
Document number 13
Other documents R, E (Key)
1752
'We hear from South Wales, that an eminent Chinaman not far from St. James's, was tried there for attempting to commit Sodomy on a Country Farmer; for which he was sentenced to stand in the Pillory.'
Source: General Advertiser, August 21, 1752
1755
Sarah Ponsonby (1755–1831) one of the Ladies of Llangollen is born at Woodstock, County Kilkenny, Ireland.
1781
John Lloyd (1748–1818) was a sailor from Llanwrtyd, Powys (old Brecknockshire) who served onboard the Fortitude which was captured in 1781 by the French at the Battle of Porto Praya (now Praia) in the Portuguese Cape Verde Islands. During captivity, he probably witnessed some of the regimental boys dressed as ramzanis, dancing boys dressed as girls to entertain the Indian court.
Source: Jones, Ken 'John Lloyd: an adventurous Welshman, Brycheiniog Vol. 34 (2002), p. 67-118.
1790
John Gibson (1790–1866) is born near Conwy. A Welsh Neoclassical sculptor who had a long relationship with Penry Williams.
1792
William Jones (1746 – 1794), an 18th-century Anglo-Welsh philologist knew over 28 languages and wrote extensively on Indo-European languages. He was born in London although his father William Jones (1675–1749) was a mathematician from Anglesey in Wales, noted for introducing the use of the symbol π. Jones junior translated Al Sirájiyyah: The Mohammedan Law of Inheritance which included a passage about hermaphrodites (modern intersex):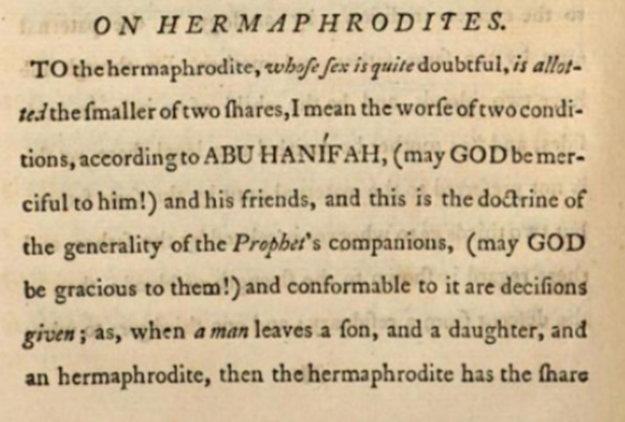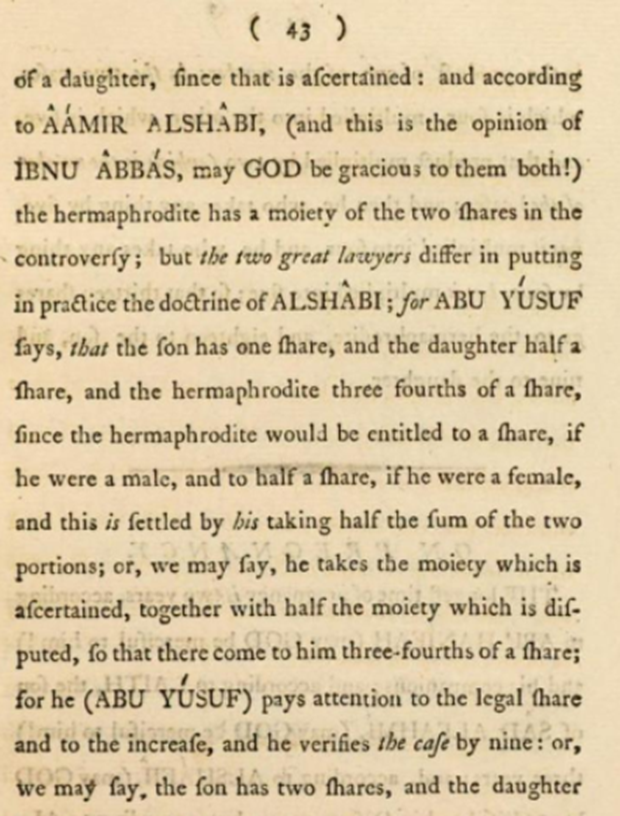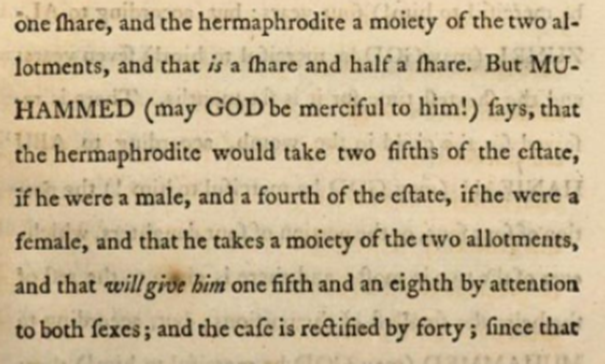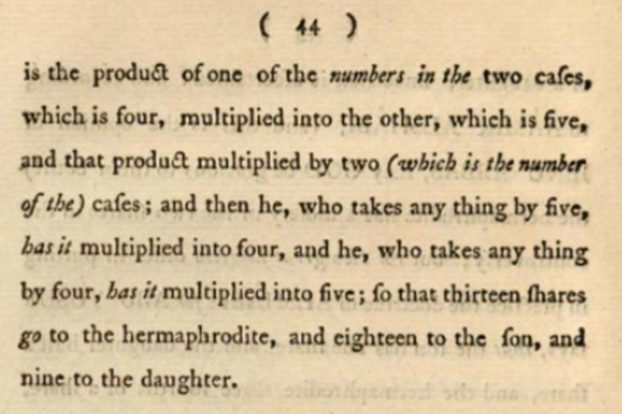 Source: Sajāwandī, Sirāj al-Dīn Muḥammad ibn Muḥammad. Al Sirájiyyah: Or, the Mohammedan Law of Inheritance, translated and edited by William Jones, published by Joseph Cooper, and sold for the benefit of insolvent debtors., 1792.
1795
Anna Seward (1742-1809) an English Romantic poet, writes the poem Llangollen Vale, about the Ladies of Llangollen.
Now with a vestal lustre glows the VALE,
Thine, sacred FRIENDSHIP, permanent as pure;
In vain the stern Authorities assail,
In vain Persuasion spreads her silken lure,
High-born, and high-endow'd, the peerless Twain,
Pant for coy Nature's charms 'mid silent dale, and plain.