1942
life was dominated by his close attachment to his mother who lived to the age of ninety (as did Forster). Though he was never prepared to 'come out', his attitude to homosexuality became increasingly frank over the years. The process is illustrated by three incidents, one in the thirties, one in the forties and one in the fifties. The first is the successful prosecution of James Hanley's partly homosexual novel Boy. Forster did not offer to appear as witness, along with such writers as A.P Herbert, H.G. Wells and J.B. Priestly, but privately he expressed admiration of that book and his anger that legal proceedings should have been instituted. The second is the publication of a letter by J.R. Ackerley in The Spectator of November 1942, after a 'witch-hunt' in Abergavenny that had ended in one successful suicide and two attempts at it. Forster was not prepared to sign this letter but he gave Ackerely considerable help with its drafting. The third was an article, 'Society and the Homosexual', which he wrote for the New Statesman and Nation in 1953.

Source: Inez Baranay, Aspects of Two Novels: E M Forster's A Passage to India and Neem Dreams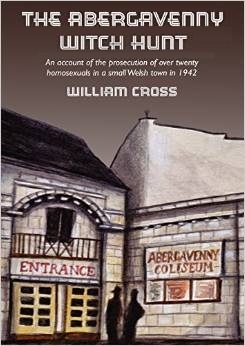 The Abergavenny Witch Hunt by William Cross.
"In 1942, the Welsh town of Abergavenny was scandalised by disclosures after the arrest of over twenty youths and men on charges relating to homosexual activity and corrupting boys. George Rowe, the 40-year-old manager of Abergavenny's Coliseum cinema was at the centre of a Police enquiry after one of the page-boys complained about being molested. The boy's complaint turned into a witch-hunt of 'queers' across Britain revealing a oddball mix of abused and abusers; a farmer, a clerk, two chefs, a fireman, several serving soldiers, a hairdresser, an actor and others were arrested and brought back to Abergavenny, where almost all the offences were committed. Before the case reached a Judge at Monmouthshire Assizes, three men attempted suicide, one young man succeeded in taking his own life. In the years that followed rumours persisted that several people had got away scot-free, including one notable public figure. Others went on the run to escape capture and disgrace, since all homosexuality was illegal in Britain until the changes started by the Sexual Offences Act, 1967."
1943
Radclyffe Hall, English poet and author, best known for the novel The Well of Loneliness in which the love interest, Mary Llewellyn, is Welsh, dies.
1944
Roger Rees (1944 – 2015) was a Welsh actor and director born in Aberystwyth, Cardiganshire. He and his partner of 33 years, playwright Rick Elice, married in 2011, shortly after same-sex marriage in New York was legalised.
1945
Terrence Higgins is born in Pembrokeshire, He was among the first people known to die of an AIDS-related illness in the UK. The charity Terrence Higgins Trust is named after him.
1949
Punished by Youth for Bribery Bid
"Deserved it," says Judge
"It is clear that the youth who was picked on left very well deserved marks on this man who tried to bribe him," said Mr. Justice Hallett at Ruthin Assizes when he bound over for three years Henry Douglas Williams, aged 35, of Clwyd-street, Ruthin [Denbighshire]. The judge also ordered Williams to pay costs not exceeding £50. Williams, a rate collector, employed by the borough council, pleaded guilty of a charge of improper assault. It was alleged that he made suggestions to a youth aged 17, and later the police found him bathing his face. "Yes," said Mr. Justice Hallett, "this young man was soon knocking him about and went to the foreman." Addressing Williams, who said he was ready to put himself under the supervision of the Probation Officer, the judge remarked, "A wicked feature is that you alleged the suggestion came from the youth."
Source: News of the World, 30 October 1949
First amendment on Age of Consent
Ann Keen, politician & gay rights campaigner is born in Buckley, Clwyd. She became a British Labour Party MP and in 1995 she was reunited with her gay son Mark Lloyd-Fox, whom she had given up for adoption thirty years before. In 1998 she moved the first amendment to reduce the age of consent.