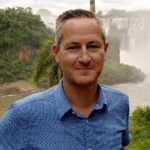 I'm Mark and I'm the Curator of LGBTQ+ History at St Fagans National Museum of History. St Fagans is in Cardiff, and is part of Amgueddfa Cymru – Museum Wales' family of seven museums across Wales. St Fagans tells the story of Wales from 230,000 years ago to the present day through its three indoor gallery spaces, and an open-air museum site that includes more than 40 historic buildings, many that have been moved from locations across Wales. Since it opened in 1948 St Fagans has always been about recording and preserving the everyday lives of the people of Wales.
In 2019 I took on responsibility for developing the LGBTQ+ collection at St Fagans. There were already some important objects in the LGBTQ+ collection, such as the two banners used by Cylch (a society for Welsh-speaking gay and lesbian people ) in the 1990s. The main bulk of my work since 2019 has been building up this collection to be fully representative of all the LGBTQ+ community throughout Wales. It is so important that the lives and experiences of LGBTQ+ people living in Wales are visible in our heritage
institutions.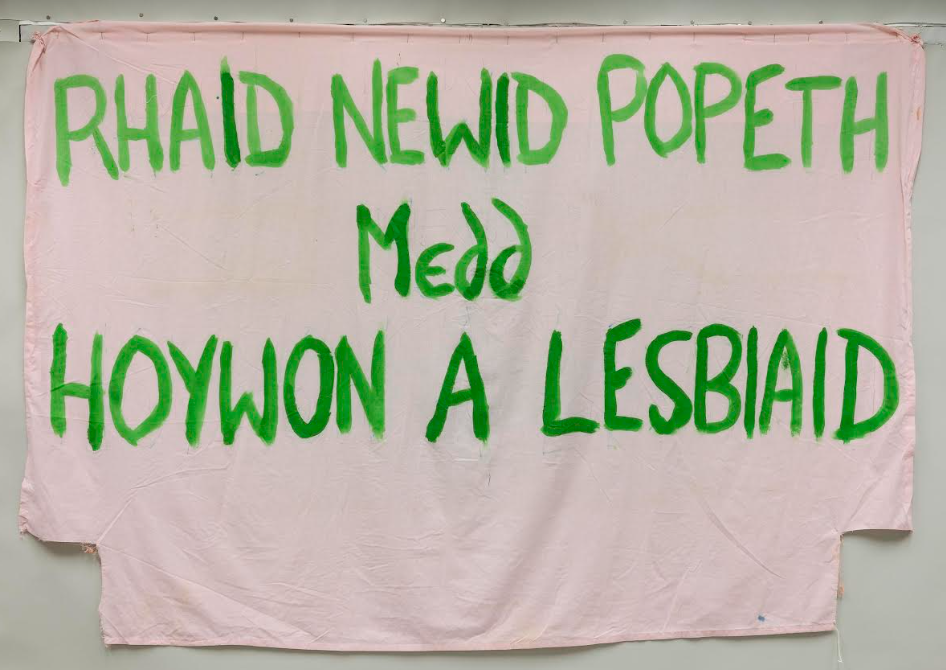 I have worked with community groups such as Glitter Cymru, a social and support group for LGBTQ+ people of colour. Glitter Cymru kindly donated their banner, along with photographs of it being carried in various Pride events, and at the first BAME Pride in Wales held in August 2019. I met with members to record oral histories where we spoke about the importance of Glitter Cymru to its members and their experiences of being LGBTQ+ in Wales, these are now preserved in the oral history archive at St Fagans.

Since 2018 we have seen an explosion of first Pride events in Wales, and as part of my contemporary collecting I have attended many of these, acquiring objects for the collection to represent these first Pride events in places like Llantwit Major, Barry, Llandrindod Wells and Hay on Wye. This demonstrates how Pride events are no longer just being held in places like Cardiff and Swansea, but across the whole of Wales.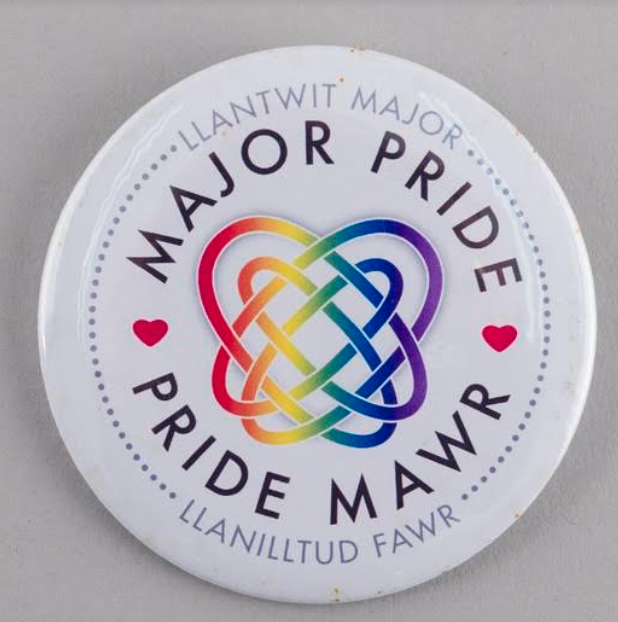 As well as areas like Pride events I have been working on collecting other objects that represent the lives of LGBTQ+ people in Wales. One important object recently donated to St Fagans was a sign from The Kings Cross pub in Cardiff that was used in the 1990s. The Kings Cross was a gay venue from the 1970s until 2011, and when it closed in 2011 it was Wales' oldest gay venue. Many people will have memories of time spent in the Kings.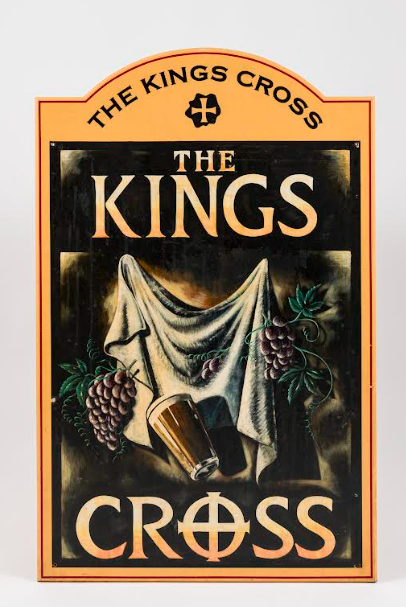 I was very aware of the need to provide visibility for the collection right from the start. So I have made sure that everything in the LGBTQ+ collection has been catalogued and as much digitised as possible. This is now all available to search on the Amgueddfa Cymru's website under the Collections Online page. This means that there is now a permanent online resource that is available to everyone, that can be accessed from anywhere.
The Collections Online catalogue can be seen here –
https://museum.wales/collections/online/
The LGBTQ+ collection now contains over 1,100 objects, documents, photographs and oral histories, and this is continually growing. This means the collection is now large enough for us to be able to use in displays and events across Amgueddfa Cymru museum sites, and currently (as of February 2023) we have LGBTQ+ objects in three exhibitions at St Fagans – Wales is… Proud, Wales is… remembering Terrence Higgins, and Voices of the Red Wall.
Details of these can be found on Amgueddfa Cymru's website.

Unless objects and their associated stories are preserved for future generations, places like St Fagans will be unable to tell the full history of our community, including important subjects such as the fight for equal rights. I would love to hear from anyone who may have objects to donate, to help build up the
national LGBTQ+ collection at St Fagans.
mark.etheridge@museumwales.ac.uk
All images © Amgueddfa Cymru – Museum Wales